September 29, 2023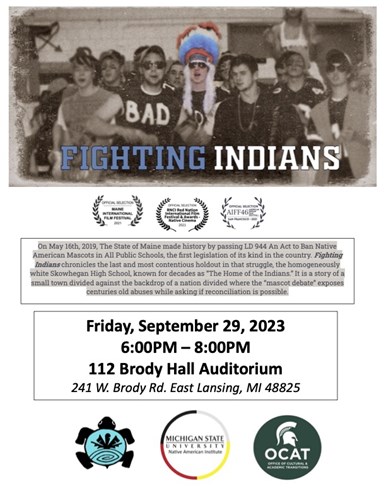 The public is invited to join NAI, OCAT, and NAISO for a viewing of the documentary "Fighting Indians" that focuses on the continued use of Indigenous/Native Mascots in sports.
"Fighting Indians" will kick off a Native American documentary/film series hosted by NAI, OCAT, and NAISO for 2023-2024 - please be watching for more information about dates and times for upcoming viewings!
All are welcome! We will be showing this documentary this Friday, September 29 from 6pm-8pm in 112 Brody Auditorium. Entry is free.