January 21, 2022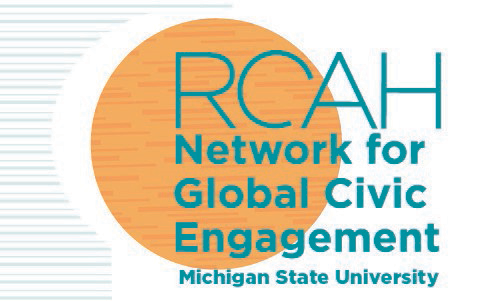 RCAH Network for Global Civic Engagement Meeting
Friday, September 3, 2022
1:00-3:00 p.m. EST
Join the MSU RCAH Network for Global Civic Engagement (NGCE) for a discussion of the question: how do we adapt to continue to connect on global issues locally and across the world during a pandemic crisis that appears to be becoming long term?
Learn more about the NGCE, at: https://rcah.msu.edu/uniquely-rcah/network-for-global-civic-engagement1.
Attend this online event, at: https://msu.zoom.us/j/97206399155.