---
Contact: Emily Springer, Communication Manager, Communication and Information Technology, University Outreach and Engagement, sprin116@msu.edu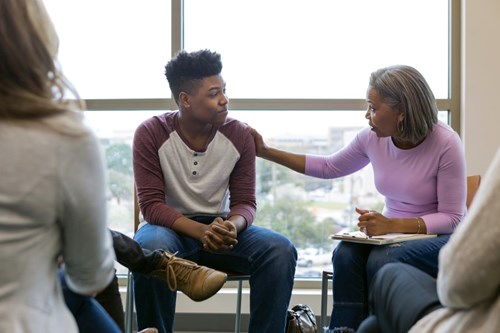 EAST LANSING, MI – As individuals try to navigate multiple national and global crises, it's crucial to look locally and consider how current events and social factors are impacting the mental health of youth and young adults within our communities, and to provide them with the tools and resources necessary to cope.
Michigan State University's Office of University Outreach and Engagement is hosting a virtual Forum on Student Mental Health on Saturday, June 18. The focus of the Forum will be on mental health challenges that children, teens, and young adults are facing due to the COVID-19 pandemic and other concerns. It will address concrete strategies, tools, and resources that parents, professionals, and students may utilize to improve their coping skills and build resiliency.
"Youth mental health concerns have dramatically increased during the pandemic," panelist Natalie Moser said. "This calls for an 'all hands-on deck' approach, such that anyone encountering youth needs to understand this mental health crisis and have strategies to help identify and support struggling youth. The more comprehensive systems of support we can build for our youth, the more likely we are to reduce these growing concerns."
Stephanie Anthony, director of MSU's Office of College Access Initiatives and organizer of the Forum added, "Today's students are faced with challenges unlike any we've seen in past years. The popularity of social media, compounded with the isolation, the uncertainty, and the stressors of the pandemic have been overwhelming for students."
A decline in stability has also played a role in the detrimental effects on student mental health.
Anthony continues, "Families have struggled, educators whom students had familiarity with have retired or left the profession. Parental and family systems have also taken a hit. We hope this Forum will provide support, generate ideas that are effective, and discuss strategies that work for these unprecedented times."
The Forum will feature a panel of professionals from education, behavioral health, and psychology who will offer perspectives on the kinds of mental health challenges with which they see students struggling, effective ways to overcome these challenges, and resources for more help and information.
---
Panelists include:
Natalie Moser, Assistant Professor, Department of Psychology, and Director of the MSU Psychological Clinic
Ruth Blake, Clinical Therapist, Lincoln Behavioral Services
Scott Hutchins, School Mental Health Consultant, Michigan Department of Education
Jalon Martin, Academic Research Administrator, McLaren Healthcare Corporation
Event Details:
Who: Students, parents, families, professionals
What: Student Mental Health Forum
When: Saturday, June 18 | 10:00 – 11:30 a.m.
Where: Virtual platform – Zoom details sent following registration
---
For more information and to register, please visit Forum on Student Mental Health