August 25, 2020
Contributions sought: August 31 - September 30, 2020
---
Contact(s): K.C. Keyton, keytonkr@msu.edu, (517) 355-3325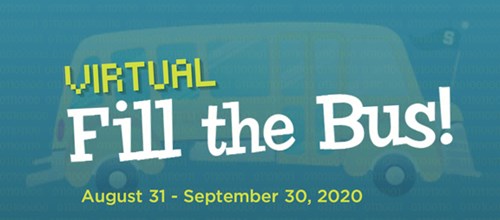 While not all districts will use buses this fall, they all could still use a busload of supplies. With increased needs for personal protective equipment and the challenges of a move to online learning, our schools, teachers, parents, and students need our support more than ever before.
COVID-19 has necessitated changes to our 12th Annual Fill the Bus event. This year we will not be able to accept in-person donations. Instead, we have set up a Target gift registry for five local partners including schools and non-profit organizations focused on youth mentorship and education. Any donations you purchase in the registries will be shipped directly to the organization you choose.
Please see the webpage at https://communityengagedlearning.msu.edu/upcoming-events/2020/fill-the-bus on Monday, August 31, to find links to Target registries for the following organizations:
Lansing Public School District
East Lansing Public School District
MSU Student Parent Resource Center
Edgewood Village Network Center
Capital Area Mentoring Partnership
Download the Fill the Bus 2020 Flyer.
In an attempt to limit the spread of the COVID-19, all Center for Community Engaged Learning team members are currently working remotely. To schedule a phone or video conference, please contact K.C. Keyton at (517) 355-3325 or keytonkr@msu.edu. If you need immediate assistance, please call the Center for Community Engaged Learning at (517) 353-4400.