9:00 - 9:15 a.m.
Arnold Weinfeld
Director, Urban Policy Initiatives
Associate Director, Institute for Public Policy and Social Research
Michigan State University
Arnold serves as Associate Director of the Institute for Public Policy and Social Research (IPPSR) at Michigan State University as well as Director of Urban Policy Initiatives for University Outreach and Engagement.
At IPPSR, Arnold is responsible for assisting with the coordination of programs such as the Michigan Political Leadership Program, Legislative Leadership Programming, and State of the State Survey. He also assists the Institute's undergraduate and graduate fellows with their research work.
In this capacity at Outreach and Engagement, he serves as a connector and boundary spanner, working with offices such as the Center for Community and Economic Development as well as other MSU faculty, local officials and community stakeholders to develop university-community partnerships and affect urban systems and policy change at all levels.
Prior to joining UOE, Arnold served as CEO of the Prima Civitas Foundation, a community and economic development non-profit organization. He also has worked for the Michigan Municipal League where he served in a number of roles including, Director of State and Federal Affairs, Director of Strategic initiatives and President of the Michigan Municipal League Foundation.
Arnold began his career with the Michigan House of Representatives where he worked as a legislative aide, policy analyst and policy director. He has served his own community as an elected member of the Waverly Community Schools Board of Education and is currently on his local planning commission. He is also on the board of statewide organizations such as Creative Many Michigan, the Michigan Recreation and Parks Association, and Michigan Rural Council. He is a graduate of Michigan State University's College of Social Science Multi-Disciplinary Program.
Hiram E. Fitzgerald
Associate Provost for University Outreach and Engagement
University Distinguished Professor, Department of Psychology
Michigan State University
Hiram E. Fitzgerald is University Distinguished Professor in the Department of Psychology and Associate Provost for University Outreach and Engagement at Michigan State University. He has served as president of the Engagement Scholarship Consortium, the Executive Committee of the Council on Engagement and Outreach of the Association for Public and Land-grant Universities, and the Board of Directors of Transformative Regional Engagement Networks. He is a member of the Academy of Community Engagement Scholarship. Fitzgerald is past president and executive director of both the Michigan Association for Infant Mental Health and the International Association for Infant Mental Health, and for 16 years served as executive director of the World Association for Infant Mental Health. Fitzgerald's major areas of funded research include the study of infant and family development in community contexts, the impact of fathers on early child development, the implementation of systemic community models of organizational process and change, the etiology of alcoholism, the digital divide and youth use of technologies, and broad issues related to the scholarship of engagement. He has published over 230 peer-reviewed journal articles, over 80 chapters, and 79 books. He served as editor-in-chief of the Infant Mental Health Journal and associate editor of the Journal of Higher Education Outreach and Engagement. He has received numerous awards, including the ZERO TO THREE Dolley Madison Award for Outstanding Lifetime Contributions to the Development and Well Being of Very Young Children and the Michigan Association for Infant Mental Health Selma Fraiberg Award, and is one of five recipients of the World Association for Infant Mental Health's Honorary President designation.
9:15 - 10:00 a.m.
Charles Ballard
Professor, Department of Economics
Michigan State University
The Fall and Rise of Income Inequality
While there has been an upsurge in inequality over the last 40 years, inequality actually plummeted in the 1930s and 1940s, and stayed relatively low for another 30 years after that. The point is that neither the Great Compression nor the Great Divergence "just happened." Both were caused in large part by deliberate policy decisions; the policies that led to the Great Divergence of the last 40 years were reversals of the policies that led to the earlier Great Compression.
Bio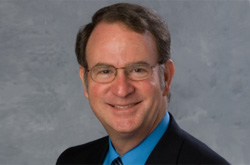 Charles Ballard has been on the Economics faculty at Michigan State University since 1983, when he received his Ph.D. from Stanford University. In 2007, he became Director of the State of the State Survey, in MSU's Institute for Public Policy and Social Research. Also in 2007, he won the Outstanding Teacher Award in MSU's College of Social Science. In 2011, he joined the Board of Directors of the Michigan League for Public Policy. He has served as a consultant with the U.S. Departments of Agriculture, Health & Human Services, and Treasury, and with research institutes in Australia, Denmark, and Finland. His books include Michigan at the Millennium and Michigan's Economic Future.
---
10:00 – 10:45 a.m.
Nancy Lindman
Director, Public Policy and Partnerships
Michigan Association of United Ways
The ALICE Project
ALICE, standing for Asset Limited, Income Constrained, Employed - represents those in our communities who are working yet still struggling to make ends meet. It is the most comprehensive depiction of need in Michigan to date. By unveiling new metrics including the ALICE threshold, household survival budget, and economic viability dashboard, our communities now have the proper tools to discuss need around the state.
First released in September 2014, an updated ALICE report was released in April 2017. The launch of the ALICE report provided us with a greater understanding of the struggles that hard working members of our communities face and the newly updated report shows that many Michiganders are still struggling.
Bio
Nancy Lindman serves as director of Public Policy and Partnerships with the Michigan Association of United Ways (MAUW), where she spearheads impact and engagement with local United Ways in statewide initiatives. She supports MAUW's Public Policy Committee, MAUW's Education and Financial Stability Learning Circles, and the ALICE project. Lindman led launch phases of the Michigan Children's Health Project, Michigan Benefits Access, Michigan 2-1-1, and the ALICE project. Before joining MAUW, she carried out community outreach efforts for Michigan State University's Institute for Children, Youth, and Families. Lindman joined the nonprofit sector following a career with IBM and the organizational development arena. She holds a master of arts from Michigan State University.
---
11:00 – 11:45 a.m.
Alan Berube
Senior Fellow and Deputy Director, Metropolitan Policy Program
Brookings Institution
Building Inclusive Economies in a Disruptive Era
Inclusive economies are ones that maximize the participation of people, places, and businesses in economic growth, enabling people to be creators of opportunity, not just beneficiaries of growth. By producing new ideas, goods, services, and enterprises, people gain the means to be more robust consumers and provide a decent quality of life for themselves and their family, and in doing so, power the economy in a virtual cycle.
The problem is that too many members of our community remain excluded from participating fully in the economy. Meanwhile, disruptive market dynamics are transforming the rules of success and challenging how we help society adapt.
But building an inclusive economy is not just the responsibility of employers and economic development professionals. Leaders in community development, workforce development, education, and land use planning also play crucial roles. Historically, groups focused on economic growth haven't seen inclusion as part of their mandate, and groups focused on equity and inclusion haven't trusted market actors, given the former's often exclusionary legacy practices. Yet if we are to meaningfully achieve inclusive economies, these actors and systems must align and coordinate.
Bio
Alan Berube is senior fellow and deputy director at the Brookings Institution Metropolitan Policy Program. In this role he coordinates and amplifies research from across Brookings Metro on how to strengthen economic opportunity in regions, cities, and communities.
Berube has also authored dozens of Brookings publications on economic and demographic trends in metropolitan areas, social policies affecting families and communities, and the role of cities in a globalizing economy. He is co-author of Confronting Suburban Poverty in America (Brookings Press, 2013).
Prior to joining Brookings in 2001, Berube was a policy advisor in the Office of Community Development Policy at the U.S. Treasury Department, and a researcher at the Center on Budget and Policy Priorities. He holds a master's degree in public policy from the Georgetown Public Policy Institute, and a bachelor's degree in chemical engineering from Stanford University. In 2004 Berube served as an Atlantic Fellow in Public Policy at the UK Treasury, focusing on mixed-income housing policy. He lives in Washington, D.C. with his wife Cristina and daughter Erica.
---
12:30 – 1:15 p.m.
Nathaniel Smith
Founder and Chief Equity Officer
Partnership for Southern Equity
A New Covenant for Balance and Inclusion
Stabilizing a region economically, socially, and inclusively calls for collaboration, trust, and a heightened recognition that working together will better position us to be globally competitive. A "new covenant" between a diverse group of individuals, organizations and corporations that is focused on promoting balanced and inclusive growth within the context of the specific communities that are being affected by public policies is critical for this to happen.
Bio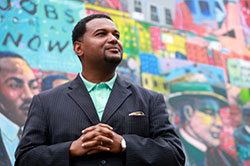 Nathaniel Smith is the founder and chief equity officer of the Partnership for Southern Equity (PSE), whose regional engagement accomplishments include the creation of the American South's first equity mapping and framing tool, the Metro Atlanta Equity Atlas (MAEA), and the creation of a $13 million referendum that expanded Atlanta's metropolitan transit system (MARTA) into a new county (Clayton) for the first time in 45 years.
Prior to founding PSE, Smith served as director of Partnerships and Research for Equitable Development at Emory University's Center for Community Partnerships, as public policy manager at the Atlanta Neighborhood Development Partnership (ANDP), and in numerous advisory capacities. He was recently selected as one of 50 international leaders to participate in the inaugural German Marshall Fund's Bilbao Urban Innovation and Leadership Dialogues (BUILD) to discuss strategies for leading equitable growth in cities.
A native of Atlanta, Georgia, Smith holds a B.A. in Urban Studies from Morehouse College and a Master of Science degree from the Robert J. Milano School for Management and Urban Policy at the New School for Social Research.
His recognitions include being selected for the Outstanding Young Person of Atlanta Award, Georgia Trend Magazine's 40 under 40 list, The Atlanta Business Chronicle's "Up and Comers" List, the 2007 Atlanta Housing Association of Neighborhood Based Developers Affordable Housing Champion Award, and the 2014 designation in the Who's Who in Black Atlanta publication as a "Champion of Diversity and Inclusion." He was honored in 2014 by the Atlanta Business League as a "Man of Influence" and designated a "Notable Georgian" by Georgia Trend Magazine in 2016 and 2017. Recently, Huffington Post and Grist Magazine highlighted him as an influential black leader in the climate movement.
---
1:15 – 2:00 p.m.
Mike Green
Co-Founder, ScaleUp Partners
Can America Win the Economic Future?
"Yes," says Mike Green, co-founder of ScaleUp Partners, which envision a 21st century landscape where inclusive competitiveness is the solution. Although the economic narrative of the 20th century served America well, it will not—indeed, it cannot—meet the needs of the 21st century. Green shines a bright light on the need to increase the economic productivity of disconnected Americans to improve their quality of life and help our nation sustain global economic leadership.
As a leading national voice on issues related to STEAM-powered education and economic competitiveness in the innovation economy, Green presents a compelling model for new economic narratives and community systems, along with an action framework for leaders in business, government, technology, education, philanthropy, and the community.
Bio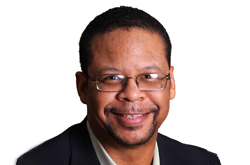 National consultant: Economic inclusion; building cross-cultural collaborations and competitive communities of color
Coalition-building: Reducing conflict through new insights, education, and empathy
National speaker: Transitioning toward a 21st century inclusive America
Distinct issues: Building pipelines of productivity via STEAM education, tech-based workforce development, and high-growth tech-driven entrepreneurship
Raising awareness: Award-winning journalist; 20 years media; New York Times Leadership Academy Fellow; CNN.com social media training; Dow Jones local media web editor Digital media consultant; mentor to entrepreneurs; strategic advisor to policymakers and impact investors
---
3:30 – 4:15 p.m.
Jess Zimbabwe
Director, Urban Development, National League of Cities
Executive Director, Daniel Rose Center for Public Leadership
Equity and Innovation in Economic Development
In 2016, the National League of Cities (NLC), together with PolicyLink and the Urban Land Institute (ULI), launched the Equitable Economic Development (EED) Fellowship.
Specifically, the EED Fellowship provides one year of technical assistance to a class of six cities to help them pursue more equitable and inclusive economic development policies and programs in traditionally underserved communities—those that have the highest levels of unemployment, lowest levels of income and educational attainment, and represent the highest need for job- and workforce-related programs in the city. The first six cities included Boston, Charlotte, Houston, Memphis, Milwaukee, and Minneapolis.
Through leadership development, technical assistance, peer learning and sharing best practices, the fellowship provides city leaders with insights and tools to make equity, transparency, sustainability, innovation, and community engagement driving forces for how they conduct economic development and bring an intentional focus on communities that have been historically disconnected from economic growth and prosperity.
Bio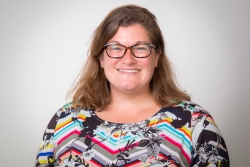 Jess Zimbabwe serves as director of Urban Development at the National League of Cities (NLC) and founding executive director of the Daniel Rose Center for Public Leadership—a partnership of NLC and the Urban Land Institute. The Center's flagship program is the Daniel Rose Fellowship for public leaders, which brings the mayors and senior leadership teams of four cities together for a year-long program of learning from land-use experts, technical assistance, study tours, leadership development, and peer-to-peer exchange. The Rose Center also convenes thought leaders, conducts research, and delivers educational programs on topics of public/private interest in real estate development, design, planning, economic development, and land-use strategy.
Previously, Zimbabwe was the director of the Mayors' Institute on City Design. During her time at the Mayors' Institute, she also served as vice president for programs at the American Architectural Foundation, overseeing that organization's Great Schools by Design program and developing the Sustainable Cities Design Academy. Prior to that, Zimbabwe served as the Community Design Director at Urban Ecology, providing pro bono community planning and design assistance to low-income neighborhoods in the San Francisco Bay Area.
Zimbabwe is a member of the urban planning faculty at Georgetown University. She earned a master's of architecture and master's of city planning from UC Berkeley and a BA in architecture from Columbia University. Zimbabwe was an Urban and Regional Policy Fellow at the German Marshall Fund, and a Fellow of the Women's Policy Institute of the Women's Foundation of California. She serves as chair of the board of directors of Next City, and she holds a mayoral appointment to the Washington, DC Green Building Advisory Council. She is a licensed architect, certified city planner, and a LEED-Accredited professional.