Friday, November 3, 2017 | 9:00 a.m. - 3:30 p.m.
The James B. Henry Center for Executive Development
3535 Forest Rd
Lansing, MI 48910
Learn about and discuss America's increasingly dual economy—the widening income gap between rich and poor. We are bringing together a multidisciplinary assemblage of state, regional, and local practitioners and policy makers from both the public and the private sectors to discuss our changing economy and its impact on the workforce.
For more information on the event, please contact Arnold Weinfeld, Director, Urban Policy Initiative, University Outreach and Engagement, weinfel8@msu.edu.
---
The Program
High level presentations from national and state leaders will focus on the economic and social benefits of a new direction in public policy, one that embraces principles of equity, fairness, and inclusion, to bring about economic and social benefits locally and regionally.
From municipal and business leaders to regional and state agency organizations, nonprofit associations and philanthropic and social service organizations, it is time to deepen our own knowledge and understanding of these issues so that we may begin to address them. Equity and inclusion are no longer just social causes, but economic imperatives.
The Issues
In the past decade or more, Michigan has been at the forefront of changes to America's economy. The loss of manufacturing jobs during this time has meant a dramatic shift in work available and led to a loss of income for many, not just here but across the country. While Michigan unemployment is now below the national average and the auto industry is strong, our per capita income has fallen from a top-ten state to the bottom half. And, according to the Michigan Association of United Ways ALICE report,1 40% of Michigan households cannot afford basic necessities.
At the same time our demographics are changing. By the end of this decade, the majority of those under 18 in the United States will be non-White. By 2032, the majority of the workforce will be non-White; and in the early 2040s, the United States majority will be people of color, and only 47% White by 2050. In Michigan, our population is being kept level not by native births, but by immigrants and refugees seeking a better life.
Changing demographics. Low unemployment. Strong auto industry. Drop in per capita income. Taken together it is becoming clear that a dual economy has been created, one where the gap between those who have and those who struggle has continued to widen. Unless we put in place strategies and tools to create better equity and inclusion in the prosperous economy, this gap will continue to accelerate and we will continue to become a poorer state and poorer country.
Speakers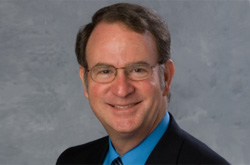 Charles Ballard
Professor, Department of Economics
Michigan State University
Charles Ballard has been on the Economics faculty at Michigan State University since 1983, when he received his Ph.D. from Stanford University. In 2007, he became Director of the State of the State Survey, in MSU's Institute for Public Policy and Social Research. Also in 2007, he won the Outstanding Teacher Award in MSU's College of Social Science. In 2011, he joined the Board of Directors of the Michigan League for Public Policy. He has served as a consultant with the U.S. Departments of Agriculture, Health & Human Services, and Treasury, and with research institutes in Australia, Denmark, and Finland. His books include Michigan at the Millennium and Michigan's Economic Future.
---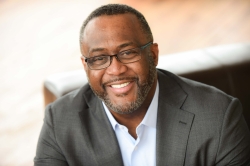 Johnathan M. Holifield
Cofounder, ScaleUp Partners
For the first time, traditional community development has been blended with economic competitiveness and codified into a groundbreaking framework: Inclusive Competitiveness®. Johnathan Holifield, the architect of this new approach, is cofounder of ScaleUp Partners, the nation's leading consultancy creating competitive communities. Johnathan speaks extensively and consults throughout the United States and is author of the book, The Future Economy and Inclusive Competitiveness®: How Demographic Trends and Innovation Can Create Economic Prosperity for All Americans.
Prior to ScaleUp Partners, Holifield was founding vice president of Inclusive Competitiveness at NorTech and authored the Ohio Department of Higher Education statewide report on Inclusive Competitiveness. He was also founding vice president of New Economy Enterprise at the Cincinnati USA Chamber of Commerce and founding executive director of CincyTech. He has also held chief executive positions with the Buffalo Olmsted Parks Conservancy and Cleveland Urban League.
Holifield's contributions include, leading the formation of a market-leading regional innovation leadership organization (possibly the first and only African American to do so), attracting support from Fortune 500 CEOs, university presidents, and elected officials; raising over $40 million, leveraged to create networks of more than $250 million of early-stage risk capital, significantly increasing investment options for entrepreneurs; creating Ohio's first information technology public school, which became a U.S. Department of Education National Blue Ribbon School; and securing a $5 million appropriation to implement the state's first STEM education and entrepreneurship program.
---
Nancy Lindman
Director, Public Policy and Partnerships
Michigan Association of United Ways
Nancy Lindman serves as director of Public Policy and Partnerships with the Michigan Association of United Ways (MAUW), where she spearheads impact and engagement with local United Ways in statewide initiatives. She supports MAUW's Public Policy Committee, MAUW's Education and Financial Stability Learning Circles, and the ALICE project. Lindman led launch phases of the Michigan Children's Health Project, Michigan Benefits Access, Michigan 2-1-1, and the ALICE project. Before joining MAUW, she carried out community outreach efforts for Michigan State University's Institute for Children, Youth, and Families. Lindman joined the nonprofit sector following a career with IBM and the organizational development arena. She holds a master of arts from Michigan State University.
---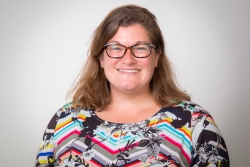 Jess Zimbabwe
Director, Urban Development at the National League of Cities
Executive Director, Daniel Rose Center for Public Leadership
Jess Zimbabwe serves as director of Urban Development at the National League of Cities (NLC) and founding executive director of the Daniel Rose Center for Public Leadership—a partnership of NLC and the Urban Land Institute. The Center's flagship program is the Daniel Rose Fellowship for public leaders, which brings the mayors and senior leadership teams of four cities together for a year-long program of learning from land-use experts, technical assistance, study tours, leadership development, and peer-to-peer exchange. The Rose Center also convenes thought leaders, conducts research, and delivers educational programs on topics of public/private interest in real estate development, design, planning, economic development, and land-use strategy.
Previously, Zimbabwe was the director of the Mayors' Institute on City Design. During her time at the Mayors' Institute, she also served as vice president for programs at the American Architectural Foundation, overseeing that organization's Great Schools by Design program and developing the Sustainable Cities Design Academy. Prior to that, Zimbabwe served as the Community Design Director at Urban Ecology, providing pro bono community planning and design assistance to low-income neighborhoods in the San Francisco Bay Area.
Zimbabwe is a member of the urban planning faculty at Georgetown University. She earned a master's of architecture and master's of city planning from UC Berkeley and a BA in architecture from Columbia University. Zimbabwe was an Urban and Regional Policy Fellow at the German Marshall Fund, and a Fellow of the Women's Policy Institute of the Women's Foundation of California. She serves as chair of the board of directors of Next City, and she holds a mayoral appointment to the Washington, DC Green Building Advisory Council. She is a licensed architect, certified city planner, and a LEED-Accredited professional.
---
Please join us on November 3 to discuss these very important issues affecting our state and nation.
This event is by invitation only, but if you are interested in attending and believe you can contribute to the conversation, then please contact Arnold Weinfeld.
Keep visiting our website for program updates
---
Sources
"Asset Limited, Income Constrained, Employed"; see http://www.unitedwayalice.org/Michigan/Back to Event Information
Johnson, R. A. (2017, Summer). Rethinking the wealth of nations: A vision for a new America. [Review of the book The future economy and inclusive competitiveness: How demographic trends and innovation can create economic prosperity for all Americans, by J. M. Holifield]. Boulé Journal, 81(2), 101-103.
Blackwell, A. G. (2017, Winter). The curb-cut effect. Stanford Social Innovation Review, 15(1), 28-33.