Attention: Faculty, Academic Staff, Graduate Students, and Community Partners
December 1, 2020
10:30 a.m. - 12:00 p.m. | Zoom
---
Our communities and partner organizations have experienced significant disruptions and trauma caused by the COVID-19 pandemic, political unrest, and unaddressed social inequities over the past few months. What does this mean for community-engaged research? What questions do we ask to understand how our community partners are doing? What are crucial considerations for how we collaborate with partners on research in ways that are respectful, ethical, and helpful during this time?
If these questions are of interest to you, please join us for this panel discussion where community partners will share their perspectives on these and other important questions. Come away with specific strategies to strengthen your community-engaged research during the COVID-19 pandemic.
Panelists:
Madiha Tariq, Deputy Director, ACCESS Community Health and Research Center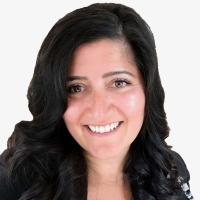 Madiha Tariq is the deputy director of the ACCESS Community Health and Research Center. She oversees health promotion and disease prevention programs, including: substance abuse, tobacco cessation, infectious disease prevention, maternal and infant health, and refugee health and wellness programs. As an advocate for the health rights of Arab Americans and other minorities, Tariq is at the forefront of Arab community-based research. She has managed the planning and implementation of various international Arab health conferences, providing a platform for presenting ground-breaking research on Arab Health and preserving it through publications. Tariq also advocates for improved access to health care through the ACCESS Affordable Health Care Education and Enrollment Initiative. She earned her Master of Public Health degree from George Washington University and a Bachelor of Arts degree in International Politics and Economics from Middlebury College.
Evelyn Esparza, Interim Executive Director, Hispanic Center of West Michigan
Renee V. Wallace, Executive Director, FoodPLUS Detroit; Chief Doer, Doers Consulting Alliance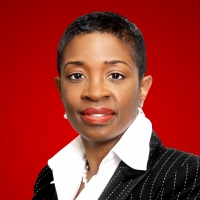 Reneé Wallace has the privilege of leading two entities, Doers Edge and FoodPLUS Detroit. As a MSU community partner, her first major engagement was as co-developer/convener of the community track for the 2015 MSU Innovations in Collaborative Modeling conference. She also co-hosted the 2019 Participatory Modeling Field School in Detroit, which engaged leaders of two community initiatives in demonstrating possibilities for applying research and modeling, while additional attendees engaged in a reception with tabletop-talks about benefits and applications to public and community-level issues. Wallace is the process monitor on the participatory modeling team researching Flint's food system.
Lisa Martin, Tribal Home Visiting Program Director, Inter-Tribal Council of Michigan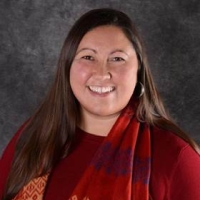 Lisa Martin, MPH, a member of the Ojibwe Nation/Sault Ste. Marie Tribe of Chippewa Indians, has more than 20 years of experience working in Michigan Tribal Communities. Prior to her most recent role as the program director for the Inter-Tribal Council of Michigan Tribal MIECHV Home Visiting Program, she served as the evaluator for both the Healthy Start Project and Tribal Home Visiting Program. Martin has extensive experience implementing and managing projects with Tribal communities, including several community-based research and population surveillance initiatives.
Discussant:
Monica Villarreal, Flint Community Initiative Program Coordinator and Fixed-Term Faculty, School of Social Work, Michigan State University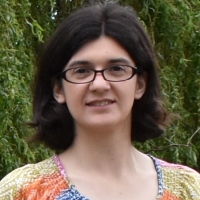 Monica M. Villarreal is a faculty in the School of Social Work and the coordinator of the Flint Community Initiative. She is a member of the Genesee County COVID-19 Taskforce on Racial Inequity and co-chair of the faith subcommittee. Her community leadership helped establish several community-based programs in response to the Flint Water Crisis, and she has worked with many researchers with interest in Flint. Villarreal is the community organizer with Michigan United, as well as a congregational pastor. She earned her Master of Social Work (2017) and Bachelor of Arts in Anthropology (2007) from MSU and Master of Divinity from Lutheran School of Theology at Chicago (2011).
---
Sponsored by: University Outreach and Engagement; Academic Advancement Network; GenCen; Vice President for Research and Innovation; The Graduate School