Denice Blair, Ph.D., is the director of education and a leadership team member at the MSU Museum. Her research focuses on examining learning in informal, out-of-classroom settings like museums, and includes emphases on digital and online learning. She has extensive expertise in project management, development of museum-based learning materials, and evaluation. She also creates educational component designs for exhibits and has been part of numerous exhibition development committees. In her teaching, Dr. Blair strives to blend content, pedagogical approaches, and learning tools to create an atmosphere in which students are actively engaged in developing themselves as creative and critical learners.
---

Zachary Constan, Ph.D., earned his bachelor's degree in physics (1995) from Albion College, studied psychoacoustics for his Ph.D. in physics (2002) at Michigan State University, taught college astronomy for three years, and served as a church youth director. Now, as FRIB outreach coordinator, he gets to tell everyone about the exciting developments in nuclear science at MSU's Facility for Rare Isotope Beams.
---

Kyla Dahlin, Ph.D., joined the MSU Department of Geography faculty in January 2015. She earned her undergraduate degree in ecology and evolutionary biology from Yale University, wherein a GIS course she discovered that she might be able to combine her loves of maps and trees into a viable career. She went on to earn a master's degree in environmental management from the Yale School of Forestry and Environmental Studies, then worked for several years managing trail and environmental restoration projects for the Golden Gate National Parks Conservancy in San Francisco. She then returned to school, earning a Ph.D. from Stanford's Biology Department in 2012, with a focus on airborne remote sensing of California vegetation. After that, she began a postdoctoral fellowship at the National Center for Atmospheric Research in Boulder, Colorado, where she used her remote sensing background to help constrain a land surface model. Outside of work, Dahlin enjoys spending time with her family, growing, and making things, and riding bicycles.
---

Brad Fingland, Ph.D., has spent his career commercializing early technologies in the physical sciences. Before becoming director at Spartan Innovations he was an entrepreneur-in-residence (EIR). As an EIR he worked with Michigan State University faculty and staff to facilitate commercialization of bio-based materials technologies discovered or developed at the university. Before his arrival at Spartan Innovations, he lead the materials research and lightweighting activities in the Core Science group at Tenneco Automotive, where he worked to develop the next generation of exhaust and suspension systems. Prior to Tenneco, Fingland was at ExxonMobil where he investigated renewable fuels, catalysis, and hydroprocessing technologies that resulted in more than a billion dollars of investment in refining capacity. Through these roles, Fingland has experience working with start-ups, national labs, research institutes, and university faculty on commercializing new technologies. He earned his B.S. in chemical engineering at the University of Missouri and his Ph.D. at Purdue University in chemical engineering with an emphasis on heterogenous catalysis. He has 19 granted patents and 28 published patent applications.
---

Julia Ganz, Ph.D. is an assistant professor in the Department of Integrative Biology. The goal of her research is to understand how stem cells generate a diverse and complex nervous system using zebrafish as a model system. Her laboratory addresses this question focusing on the largest part of the peripheral nervous system – the enteric nervous system (ENS). Our research aims to answer the fundamental question of how generation of ENS cell lineages is regulated during normal development, in situations that model human disease, and under regenerating conditions. We will not only uncover cellular, genetic, and molecular mechanisms underlying cell fate determination, but also contribute to developing therapeutic approaches using stem cells to repair ENS diseases.
---

Joy Hannibal is the assistant director for the Detroit M.A.D.E. Scholars program, located in Bessey Hall. Joy has worked at Michigan State University since 2012 and with the NSSC since 2016. She has her bachelor's degree in psychology from UCLA, her master's degree in school counseling from California State University, Long Beach and her Ph.D. from Michigan State University. Hannibal has many years of experience working with populations who are traditionally underrepresented in higher education. She provides both students and parents with information about college preparation, transition, and success.
---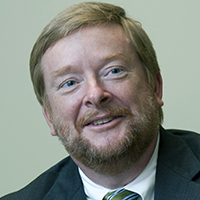 Charles A. Hasemann, Ph.D., is assistant vice president for innovation and economic development, Michigan State University. He earned his doctorate in immunology and performed post-doctoral training in X-ray crystallography. As an assistant professor at UTSW in Dallas, he established a well-funded laboratory studying immune-related protein structures. He was recruited to Parke-Davis Pharmaceuticals (later Pfizer, Inc.) and after a series of expanding management positions, joined the executive management team with direction over all aspects of drug discovery at the Ann Arbor site.
In his time at MSU, Dr. Hasemann has launched the Clinical and Translational Sciences Institute, Business-CONNECT, and Spartan Innovations. He now leads the MSU Innovation Center in its mission to create commercial R&D relationships and launch new ventures based on the intellectual capacity of MSU.
---

Julie Libarkin heads the Geocognition Research Laboratory at Michigan State University, where she investigates how people perceive, understand, and make decisions about the Earth. During 15 years of funding history, Libarkin has received a number of grants related to geocognition, science education research, and tectonics. She has led the development of the Geoscience Concept Inventory, including its conversion into a community-authored test; generated new collaborations across the geo- and cognitive sciences, particularly with respect to expertise and working memory capacity; collaborated on studies of image interpretation; co-led a study of tectonic uplift in Bolivia; and has served as external evaluator or researcher for several NSF-, NASA-, or NIH-funded projects. She is an author or co-author of over 90 publications.
---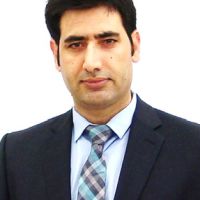 Muhammad Rabnawaz, Ph.D., is pursuing research in the field of polymer science encompassing sustainable materials and multifunctional materials. One of his missions is to create a new generation of highly skilled workforce, reduce plastic waste from packaging industry, and create end-of-life solutions for waste plastics. He teaches multiple courses including Packaging with Plastics, an undergraduate-level course; Advanced Polymer Synthesis, a graduate-level course; and Packaging Sustainability and Recycling, a graduate-level course. Dr. Rabnawaz has authored over 50 refereed publications in leading scientific journals and is co-author of the renowned book on "Plastics Packaging" 4th edition. In addition, he holds 30 patents filed/issued within the U.S. and internationally, including at least 8 that are licensed or optioned. Rabnawaz has received multiple awards, including the 2021 MSU Innovator of the Year. He is also co-founder of a couple of companies related to his MSU technologies. He is also a knowledge partner for "Circular Great Lakes" with a zero-plastic mission.
---

Shannon Schmoll, Ph.D., is the director of the Abrams Planetarium at Michigan State University. She has worked on expanding the planetarium audiences by finding new ways of utilizing their immersive planetarium theater to engage audiences in learning about the entire universe. She has a Ph.D. in astronomy and science education. Her dissertation was titled "Toward a Framework for Integrating Planetarium and Classroom Learning" and aimed at better understanding how planetarium field trips can effectively fit into formal astronomy curriculum. She also has completed a certificate in museum studies. She participated in the Astronomy in Chile Educator Ambassador Program's first cohort that took astronomy educators to Chile to visit major observatories firsthand. She is currently the research lead on the Big Astronomy Project, studying how virtual programming during the pandemic compares to in-person visits to a planetarium.
---

Matthew Schrenk is an associate professor in the Department of Earth and Environmental Sciences. Subsurface environments beneath the continents and the oceans represent the most expansive habitat on Earth, yet that which we know the least about. Our laboratory studies the diversity, distribution, and activities of microorganisms in the deep subsurface biosphere using molecular biological approaches coupled with geochemical analyses. Our focus is on high pH (10-12) microbial ecosystems created by the serpentinization of ultramafic rocks from the deep Earth. We also study high temperature microbial ecosystems associated with volcanically-driven hydrothermal venting in the oceans. Investigation of these ecosystems will provide insight into the contributions of subsurface microorganisms to the global carbon budget, and may have applications ranging from biotechnology and alternative energy strategies.
---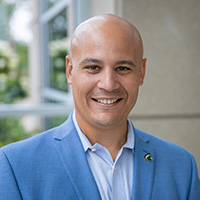 Jeffrey Smith is director of the University Corporate Research Park UCRP at MSU Foundation. In this role, Jeff manages and directs the real estate and economic development opportunities on behalf of the MSU Foundation. This includes development and construction within the Research Park system, and management of Research Park facilities, the VanCamp Incubator and Research Labs, and the Technology Innovation Center. His goal continues to focus on leveraging university, corporate research, and community technologies toward commercialization and expansion of the marketplace.
Jeff currently or previously served as an advisory board member for the Association of University Research Parks, the Michigan Economic Development Association, Lansing Regional Chamber, the Michigan Economic Development Corporation Advisory Board for Redevelopment Ready Communities, the Capital Area IT Council, and the Capitol Collective.
Jeff has also served as an adjunct lecturer at both Baker College and Michigan State University, teaching classes in economic development and entrepreneurship at both institutions. Jeff is a proud graduate of Michigan State University, earning both a bachelor's degree in telecommunications and a master's degree in Urban and Regional Planning. Jeff, his wife, and three children live in East Lansing and are proud to call the Lansing area home.
---

Emily Sorroche is the associate director in the College of Agriculture and Natural Resources (CANR) Office of Diversity Equity and Inclusion. In this role, Sorroche works to create and promote professional development programs that emphasize diversity, equity, and inclusion, as well as develops training tools to empower supervisors and administrators to evaluate and reward diversity and inclusion capacity.
She also provides regular educational and networking opportunities for graduate students, faculty, and staff to connect with affinity groups around equity and inclusion issues and maintains relationships with relevant university and CANR offices and partners. Previously, Sorroche previously worked in the Office of Cultural and Academic Transitions at MSU.
---

Sara Steenrod, Ph.D., received her doctorate in neuroscience from Columbia University, then completed a postdoctoral fellowship at Rockefeller University, studying the neural mechanisms underlying visual attention. Prior to joining MSU, Dr. Steenrod served as a scientific editor for the Institute of Clinical and Translational Sciences at Washington University in St. Louis. In this role, she worked with faculty on manuscripts, presentations, and grant proposals targeting a variety of funding mechanisms. Steenrod is available to meet with investigators individually or in small groups to discuss NSF grant funding opportunities, current grant projects, or grant editing. She has been assisting researchers with submissions to a number of agencies, while also developing expertise on MSU's ability to support the Broader Impacts requirements for NSF proposals.
---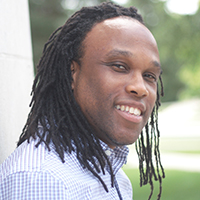 Steven Thomas is a program manager at the MSU Graduate School who manages diversity recruitment activities, particularly through two programs aiming at minority students: the MSU Alliance for Graduate Education and the Professoriate and the Summer Research Opportunities Program. He is also a consultant for the NSF-sponsored ASPIRE project, which supports diverse STEM faculty recruitment and culturally-responsive faculty training nationally.
Mr. Thomas has also worked for Morgan State University as a technical writing consultant for The Baltimore Region Environmental Justice in Transportation Project (BREJTP) and as a science consultant for the Charles H. Wright Museum for African-American History. His international experience includes working for Cornell University's Minority Health International Research Training program in the Dominican Republic. He is a former K-12 program organizer for the National Organization for the Professional Advancement of Black Chemists and Chemical Engineers (NOBCChE) and an active member of the American Evaluation Association, the National Career Development Association, the American Society of Pharmacognosy, and NOBCChE. Some of his work has been published in Political Science & Politics, the International Journal of Pharmaceutics, and the Applied and Environmental Microbiology Journal.
Thomas holds a master's degree in organic chemistry (Michigan State University) and a bachelor's in chemical engineering (University of Michigan) and has years of experience teaching at the college and high school levels in both formal and informal settings. He has taught courses in organic chemistry as well as technical communication for engineers and social scientists.
---
Erica Tobe became director of Michigan State University (MSU) Extension's Children and Youth Institute (CYI) in July 2020 after having served as associate director since May 2019. In these roles, she has provided leadership to more than 200 staff across the state who work collectively to prepare Michigan's children and youth for the future.
Dr. Tobe began her career with MSU Extension as a Children, Youth and Families agent in Branch County before becoming a 4-H agent in Washtenaw County, and later a program leader for MSU Extension's youth and adult financial literacy initiatives. Most recently, she was a specialist with the financial and homeownership education team.
Tobe has a joint appointment between MSU Extension and MSU's Department of Human Development and Family Studies (HDFS). Since 2011, she has taught HDFS 238: Personal Finance and co-coordinated collegiate financial literacy, including a partnership with MSU Federal Credit Union to support Go for the Green, a new incoming student orientation, and Money Smart Week collegiate financial literacy initiatives. From 2016 to 2018, she also served as the graduate program director for HDFS.
---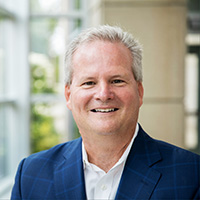 Jeff Wesley serves as the executive director of Spartan Innovations, Red Cedar Ventures, and Michigan Rise. All these entities are subsidiaries of the Michigan State University Foundation (MSUF). Prior to joining MSUF, in 2018, Mr. Wesley was the CEO of Two Men and Truck International, the largest international franchise moving company. During his tenure he and the company received an A plus ranking by Franchise Grade, a 93 CEO Glassdoor rating, a place on "Crain's Detroit Business Coolest Places to Work" list, an Inc. 5000 award, national recognition as a leading franchise system, and a Franchise Times Top 200 Franchise System award. Wesley also received personal recognition as a top franchise executive nationally.
He has served as the President of Accu Bite Dental Supply, an Inc. 100 company that was acquired by a Fortune 500 company. He led this early startup to a recognized leading national full-service dental distributor.
Wesley began his career as an audit manager at Deloitte. He has had significant experience in leading and scaling private companies to record success and has contributed to several startups throughout the state providing mentorship, coaching, operational experience, and startup capital. He has also been an angel investor for over 15 years and currently is a member of the Capital Community Angels and the Michigan Angel Fund. He was previously a vice chairman for the Lansing Economic Area Partnership and has served on various economic and community boards. He is currently an observer and board member of several boards, including Greenmark BioMedical, AvidHrt, and AR Utility. He is a frequent judge and speaker at events related to leadership, franchising and startups.
---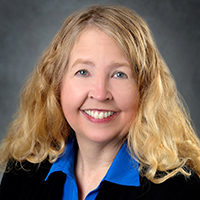 Angela K. Wilson is the John A. Hannah Distinguished Professor of Chemistry and Associate Dean for Strategic Initiatives in the MSU College of Natural Sciences. She has served as Division Director (head) of the NSF Division of Chemistry from 2016-2018, responsible for nearly $1B in research and infrastructure investments across the nation. She has spoken at many universities about effective strategies for NSF grants, including NSF CAREER awards. She received an NSF CAREER award in 2003.
---

Michelle Word finds connecting people to art, ideas, and one another incredibly rewarding. Noting the exciting moments of curiosity and collective learning that happen at art museums, she observes that "a day in the life of a museum educator is ___________. Pick a week, day, an hour: the education Mad Lib is always shifting, unknown, full of possibility." She came to the MSU Broad in 2016; from 2006 to 2015 she was a faculty member and outreach/programming coordinator in MSU's Department of Art, Art History, and Design, where she led lecture and studio courses on the creative process, drawing, painting, and the collaged aesthetic. She holds a BA in studio art and art history from DePauw University and an MFA in painting from MSU and is a practicing artist with a national exhibition record. Originally from Kentucky, the Bluegrass State, she loves making and getting her hands dirty, whether in the studio, in the garden, or in the sandbox with her daughter. Most weekends you can find her rummaging through other people's lives at estate sales, thrift shops, and antique stores.
---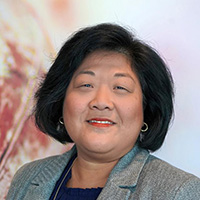 Kyan D. Zeller is the senior director, corporate relations, University Advancement, Michigan State University. She leads a team that secures resources to support the students, faculty, and community of Michigan State University through engaged partnerships with corporations. She joined Michigan State University in 2006, first as the assistant director for corporate relations and then as the associate director of corporate relations, working across the university's colleges and programs.
Prior to her current role, Ms. Zeller was the associate director of development and corporate and foundation relations at the Broad College of Business, where she maintained a portfolio of individual alumni and donors as well as corporate and foundation donors. She has over 20 years of fundraising and nonprofit experience in higher education, international and world affairs education, mental health, and the arts. She earned her B.A. in history from Hillsdale College and an M.A. in nonprofit organization management from Case Western Reserve University.