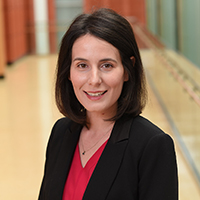 Lauren Aerni-Flessner is a research specialist in the Office of Research Facilitation and Dissemination at Michigan State University. Since joining MSU in 2014, she has helped faculty find funding opportunities for their research and creative pursuits, and prepare competitive grant proposals to federal and foundation granting agencies. She has a doctorate in molecular cell biology from Washington University in Saint Louis, where she completed graduate and postdoctoral work in the field of glucose transporter biology. She also has a master of business administration degree from the University of Michigan.
---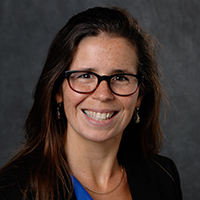 Rebecca Anthony has a Ph.D. in mechanical engineering from the University of Minnesota (2011). Before that, she attended Carleton College in Northfield, Minnesota, where she majored in physics (2003). Her research interests include low-temperature plasmas for synthesis of semiconductor nanostructures, gas-phase processing and functionalization of nanostructures, and gas-phase deposition of functional films. The applications for these nanostructures and materials range from energy-oriented devices like light-emitting diodes and solar cells to biological imaging agents.
---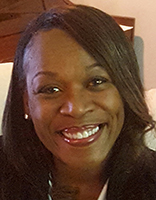 Stephanie Anthony is the inaugural director of the Michigan State University Office of College Access Initiatives. The CAI office houses federal TRIO programs Talent Search and Upward Bound, Gaining Early Awareness and Readiness for Undergraduate Programs (GEAR UP), and the State of Michigan's King-Chavez-Parks program. In addition to her role as director of the CAI office, she continues to serve as the director and program coordinator for Upward Bound of MSU.
Since the introduction of the Office of College Access Initiatives in July of 2020, Dr. Anthony and her staff have launched US@MSU, an information network for underrepresented students at MSU, a counseling collaboration geared to high school aged women from 16-18 in conjunction with the Women's Center of Greater Lansing, and a second Summer Academy for Upward Bound in Genesee County.
Anthony is a service-oriented individual who believes deeply in the concept of giving back and uplifting others in the community in any way that she can. In addition to her leadership and activities on various committees at Michigan State, she is an elected member of MSU's Academic Governance system as an at-large member for the MSU Executive Steering Committee, Faculty Senate, and University Council. She serves on the Board of the Women's Center of Greater Lansing and is a former two-term elected public school board official for an urban school district in the State of Michigan. In this capacity, she served as board president, board treasurer and secretary of the board.
Anthony is an alumna of Michigan State University's College of Communication Arts and Sciences, where she obtained a bachelor of arts degree in communications. She pursued graduate studies at Harvard University and completed her master of education in counseling psychology at Cambridge College. Her doctoral studies were completed in education with an emphasis on educational leadership at Fielding Graduate University.
---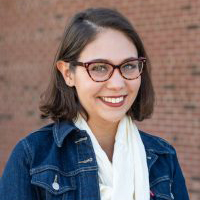 Alicia Barajas is a licensed clinical social worker who has been working and volunteering with children, teens and families in various capacities for over a decade. Currently, she is a clinical coordinator with the Families Forward program at Ingham-Eaton-Clinton Community Mental Health and contract therapist for the Firecracker Foundation in Lansing, Michigan. She has previously worked for Big Brothers Big Sisters Michigan Capital Region, where she is now a board member, and taught middle school in Charlotte, North Carolina. She is a proud graduate of the Lansing School District and the Michigan State University School of Social Work. She has completed Michigan State University's Evidence-Based Trauma Treatment Certificate and is trained in trauma-focused cognitive behavioral therapy. Barajas is a certified clinician, coach and state trainer in the Parenting Through Change and Parent Management Training Oregon models. She has experience providing support to parents in individual and group settings, focusing on understanding the effects of trauma, and evidence-based parenting techniques.
---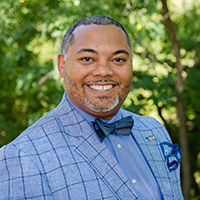 Bryan Beverly is a lifelong Michigan resident who takes pride in the quality of education he received in public schools and is passionate about providing similar impactful experiences with students in today's urban schools. He holds a Ph.D. in educational policy from Michigan State University, is an alum and co-coordinator of Michigan's Educational Policy Fellowship Program, and is a former member of the Lansing Board of Education.
Dr. Beverly is the director of the Office of K-12 Outreach in the College of Education, where his work is centered on school turnaround efforts and instructional leadership. Prior to returning to MSU for his Ph.D., he worked as an education consultant for the KRA Corporation and the Lansing School District. His other professional experiences include work with the President's Council of State Universities, Michigan; the State of Michigan, Office of the Governor; GEAR-UP, MSU; and the Michigan Association of Counties.
Beverly holds a bachelor's degree in sociology/anthropology from Olivet College and a master's degree in higher, adult, and lifelong education administration from Michigan State University. He is married to Christel and they have four daughters.
---
Denice Blair, Ph.D., is the director of education and a leadership team member at the MSU Museum. Her research focuses on examining learning in informal, out-of-classroom settings like museums, and includes emphases on digital and online learning. She has extensive expertise in project management, development of museum-based learning materials, and evaluation. She also creates educational component designs for exhibits and has been part of numerous exhibition development committees. In her teaching, Dr. Blair strives to blend content, pedagogical approaches, and learning tools to create an atmosphere in which students are actively engaged in developing themselves as creative and critical learners.
---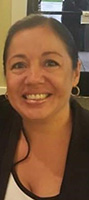 Stephanie Chau is one of the assistant directors of undergraduate diversity for the College of Agriculture and Natural Resources. She coordinates the Michigan Indian Leadership Program and is involved in outreach and engagement with the Native American community. She is an enrolled citizen of the Little River Band of Ottawa Indians and has been active in the Native American community for over 40 years.
Ms. Chau also served on the MSU pre-college leadership team for a one-year term in the 2018-2019 academic year. The team facilitates the Pre-College Committee at Michigan State University and is composed of program directors, coordinators, and senior administrators who coordinate the activities of pre-college programs at MSU.
Separately, Chau also serves as co-advisor for the MSU chapter of the Minorities in Agriculture, Natural Resources and Related Sciences (MANRRS) organization, providing advising and support to undergraduate students from diverse backgrounds. Previously, she was a member of the MSU Gaining Early Awareness and Readiness for Undergraduate Programs (GEAR UP) staff for 10 years. The initiative was designed to increase the number of low-income students who are prepared to enter and succeed in post-secondary education.
---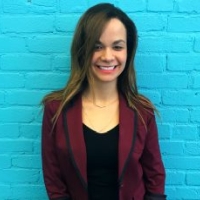 Evelyn Esparza-Gonzalez is the interim executive director of the Hispanic Center of Western Michigan. She graduated from Grand Valley State University with a bachelor's degree in accounting and general business and is currently pursuing a master of accountancy from Davenport University. During her time as finance director at the Center, she was able to restructure and stabilize the Accounting, HR, Fund Development and Language Services departments of the Center to build a strong foundation for the organization. Through budgeting, forecasting, financial reporting, and cash flow management, she has been able to bring financial stability to the organization.
Ms. Esparza-Gonzalez and her family arrived from Mexico to the U.S. when she was 15 years old. Through her own personal experiences, she has become passionate about providing the Latinx community with a place where they are treated with respect, equity, and dignity. By building a strong, loyal, and committed team, she hopes to give the community a Center they know they can trust to receive the best services for their needs.
---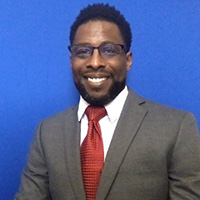 Kyle Foster serves as the director for the Diversity Programs Office (DPO) in the College of Engineering at Michigan State University, where his mission is to help recruit and retain a diverse student population in the College. He graduated from Michigan State University in the spring of 1997 with a B.S. in mechanical engineering.
During his time as an engineering student at MSU, Mr. Foster benefited greatly from diversity programs and undergraduate research through McNair/SROP. Upon graduation from MSU, he accepted a position in the Chrysler Institute of Engineering program at Chrysler Corporation. While in the program, he earned an advanced degree in engineering from the University of Detroit Mercy. After completing 11 years as a product development engineer at Chrysler, he returned home to Michigan State in February 2009 to assist students with earning degrees in engineering. He hopes to impact the lives of future STEM professionals by passing on all that he has learned from MSU and corporate America.
---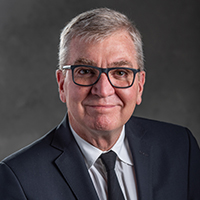 Douglas Gage serves as the interim vice president for research and innovation at Michigan State University, where he oversees strategic initiatives and support for the university's $725 million annual research program.
A scientist for more than 30 years, Dr. Gage's research as a professor in MSU's Department of Biochemistry and Molecular Biology focused on the metabolic engineering of plant biochemical pathways. He later used this expertise as the senior director leading the Discovery and Early Clinical Development biomarker effort at Pfizer Global Research and Development in Ann Arbor before rejoining MSU. Today, he remains active with MSU's Drug Discovery program, the Michigan Translational Research and Commercialization Hub, and the Spectrum Health–MSU Research Alliance.
Along with fostering collaboration, excellence, and integrity in research, Gage has led the Global Impact Initiative at MSU, an aggressive recruiting plan to attract 100 faculty researchers in exciting new areas including advanced physical science, precision health, plant resilience, autonomous vehicles, and more.
---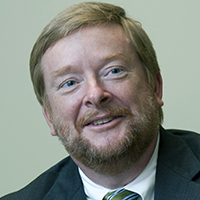 Charles A. Hasemann, Ph.D., is assistant vice president for innovation and economic development, Michigan State University. He earned his doctorate in immunology and performed post-doctoral training in X-ray crystallography. As an assistant professor at UTSW in Dallas, he established a well-funded laboratory studying immune-related protein structures. He was recruited to Parke-Davis Pharmaceuticals (later Pfizer, Inc.) and after a series of expanding management positions, joined the executive management team with direction over all aspects of drug discovery at the Ann Arbor site.
In his time at MSU, Dr. Hasemann has launched the Clinical and Translational Sciences Institute, Business-CONNECT, and Spartan Innovations. He now leads the MSU Innovation Center in its mission to create commercial R&D relationships and launch new ventures based on the intellectual capacity of MSU.
---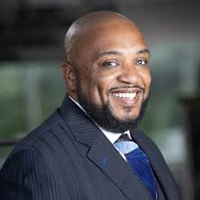 Kevelin Jones is a long-time educator at Flint Community Schools. He served as the principal of Doyle-Ryder Elementary prior to being selected for the role of assistant superintendent. Jones has nearly 20 years of experience in education, family support, and dean and principal roles.
---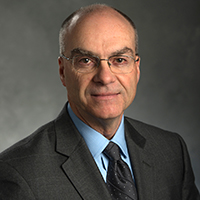 Edmund McGarrell is professor in the School of Criminal Justice (SCJ) at Michigan State University. From 2001 through 2014, he served as director of the SCJ. He also serves as the director of the Michigan Justice Statistics Center, which is housed within the School. His research focuses on communities and crime, with a particular focus on violence prevention and control. Much of this work involves research to understand local violent crime patterns, the translation of research to practice, and the evaluation of the impact of violence prevention and control strategies.
Dr. McGarrell has had the good fortune to work collaboratively with a number of policing agencies, including the Spokane Police Department, Indianapolis Metropolitan Police Department, and more recently the Detroit, Flint, and Lansing police departments, as well as the Michigan State Police. This includes the Community Based Crime Reduction initiatives in Flint and Detroit and a school safety intervention in collaboration with the Genesee Intermediate School District. He leads Bureau of Justice Assistance (BJA)'s Project Safe Neighborhoods and Innovations Suite training and technical assistance programs, which involve the translation of research to practice through researcher-practitioner partnerships.
McGarrell's research appears in a variety of scholarly outlets including Crime and Delinquency, Criminology and Public Policy, Criminal Justice and Behavior, Journal of Quantitative Criminology, Journal of Criminal Justice, Journal of Experimental Criminology, and Police Quarterly.
---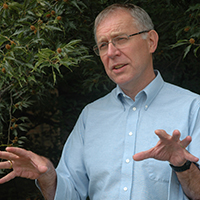 David Poulson is the senior associate director of Michigan State University's Knight Center for Environmental Journalism. He teaches researchers to better explain their work to the public and journalists to better report on the environment and science. The International Association of Great Lakes Research recognized him in 2015 for "sustained effort to inform and educate the public and policymakers." At MSU he teaches environmental, investigative, public affairs, and data analysis reporting. He is the founder and editor of Great Lakes Echo, a non-profit environmental news service, and he created The Food Fix, a multi-media platform for explaining food systems innovations. Before arriving at MSU in 2003, he was a professional journalist for more than 22 years.
---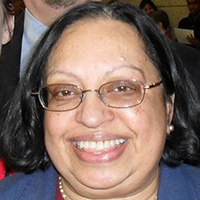 Sobha Ramanand is a senior research specialist in the Office of the Vice President for Research & Innovation. Her Ph.D. is in organizational resource development from the College of Agriculture and Natural Resources. Her research interests include knowledge-driven work and managing diversity. At VPRI, her job focus is on research facilitation and dissemination and grant development. She has over 25 years of experience leading and facilitating research and grant writing, highlighting broadening participation and broader impacts in the university community.
---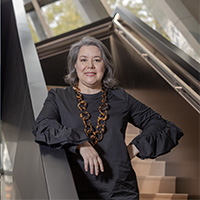 Mónica Ramírez-Montagut was appointed July 2020 as director of the Eli and Edythe Broad Art Museum at Michigan State University after having served as director at the Newcomb Art Museum of Tulane University in New Orleans since 2014. Under her tenure, Newcomb presented innovative projects and socially engaged exhibitions addressing mass incarceration and environmental justice such as "Per(Sister): Incarcerated Women of Louisiana," and "The American Dream Denied: The Residents of Gordon Plaza." At the MSU Broad, she is leading interdisciplinary teams addressing food injustice/food sovereignty and climate change for the upcoming 2024 exhibitions "Nourishing Justice" and "Climate Change."
Dr. Ramírez-Montagut received her B.A. in architecture from Universidad Iberoamericana in Mexico City and her M.A. and Ph.D. in architecture from Universidad Politecnica de Catalunya in Barcelona, Spain.
---
Susan Renoe is an assistant professor of strategic communication and assistant vice chancellor for research, extension and engagement at the University of Missouri, a joint position between the Office of Research and Economic Development and the Office of Extension and Engagement, where she works to strengthen the university's impact on the state of Missouri. She is also principal investigator and executive director of the National Science Foundation-funded Center for Advancing Research Impact in Society.
Dr. Renoe serves on several advisory boards, including the AAAS Leshner Leadership Institute for Public Engagement Fellows, the Network for Advancing and Evaluating the Societal Impact of Science, Knowledge Translation Australia, the STEM Ambassador Program, and the University of Missouri Museum of Anthropology. She also served as a juror for the 2017 Swedish Impact Award and is a former member of the Center for Advancing Informal Science Education's Research and Practice task force.
Renoe received her M.A. and Ph.D. in education from the University of California–Santa Barbara and her B.A. and M.A. in anthropology from the University of Missouri.
---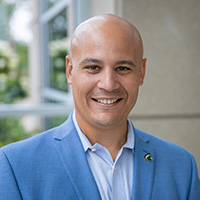 Jeffrey Smith is director of the University Corporate Research Park at MSU Foundation. In this role, he manages and directs real estate and economic development opportunities on behalf of the Foundation. This includes development and construction within the Research Park system as well as management of Research Park facilities, the VanCamp Incubator and Research Labs, and the Technology Innovation Center. His goal continues to focus on leveraging university, corporate research, and community technologies toward commercialization and expansion of the marketplace.
Mr. Smith currently or previously served as an advisory board member for the Association of University Research Parks, the Michigan Economic Development Association, Lansing Regional Chamber, the Michigan Economic Development Corporation Advisory Board for Redevelopment Ready Communities, the Capital Area IT Council, and the Capitol Collective. He has also served as an adjunct lecturer at both Baker College and Michigan State University, teaching classes in economic development and entrepreneurship at both institutions.
Smith is a proud graduate of Michigan State University, earning both a bachelor's in telecommunications and a master's degree in urban and regional planning. He, his wife, and three children live in East Lansing and are proud to call the Lansing area home.
---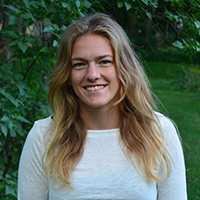 Michaela TerAvest is an assistant professor of biochemistry and molecular biology at Michigan State University. Her research group focuses on understanding and engineering energy conservation in bacterial electron transport chains, utilizing microbial electrochemical systems as a tool to measure and control electron transfer. She has been using microbial electrochemical systems since her dissertation work in biological and environmental engineering at Cornell University, and re-engineering electron transport chains since her postdoctoral work with Caroline Ajo-Franklin at the Lawrence Berkeley National Lab.
Dr. TerAvest is a project lead in the Great Lakes Bioenergy Research Center and has received several grants and awards for her research, including an NSF CAREER Award and a Beckman Young Investigator Award.
---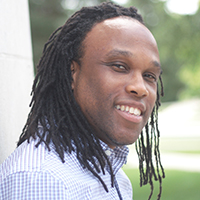 Steven Thomas is a program manager at the MSU Graduate School who manages diversity recruitment activities, particularly through two programs aiming at minority students: the MSU Alliance for Graduate Education and the Professoriate and the Summer Research Opportunities Program. He is also a consultant for the NSF-sponsored ASPIRE project, which supports diverse STEM faculty recruitment and culturally-responsive faculty training nationally.
Mr. Thomas has also worked for Morgan State University as a technical writing consultant for The Baltimore Region Environmental Justice in Transportation Project (BREJTP) and as a science consultant for the Charles H. Wright Museum for African-American History. His international experience includes working for Cornell University's Minority Health International Research Training program in the Dominican Republic. He is a former K-12 program organizer for the National Organization for the Professional Advancement of Black Chemists and Chemical Engineers (NOBCChE) and an active member of the American Evaluation Association, the National Career Development Association, the American Society of Pharmacognosy, and NOBCChE. Some of his work has been published in Political Science & Politics, the International Journal of Pharmaceutics, and the Applied and Environmental Microbiology Journal.
Thomas holds a master's degree in organic chemistry (Michigan State University) and a bachelor's in chemical engineering (University of Michigan) and has years of experience teaching at the college and high school levels in both formal and informal settings. He has taught courses in organic chemistry as well as technical communication for engineers and social scientists.
---
Erica Tobe became director of Michigan State University (MSU) Extension's Children and Youth Institute (CYI) in July 2020 after having served as associate director since May 2019. In these roles, she has provided leadership to more than 200 staff across the state who work collectively to prepare Michigan's children and youth for the future.
Dr. Tobe began her career with MSU Extension as a Children, Youth and Families agent in Branch County before becoming a 4-H agent in Washtenaw County, and later a program leader for MSU Extension's youth and adult financial literacy initiatives. Most recently, she was a specialist with the financial and homeownership education team.
Tobe has a joint appointment between MSU Extension and MSU's Department of Human Development and Family Studies (HDFS). Since 2011, she has taught HDFS 238: Personal Finance and co-coordinated collegiate financial literacy, including a partnership with MSU Federal Credit Union to support Go for the Green, a new incoming student orientation, and Money Smart Week collegiate financial literacy initiatives. From 2016 to 2018, she also served as the graduate program director for HDFS.
---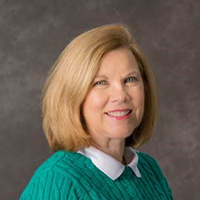 Roxanne Truhn is the coordinator of the MSU Science Festival. In this role, she interfaces with people and organizations—both on campus and in the community—to organize, implement, assess, and sustain the festival.
Ms. Truhn earned her B.S. in medical technology from Michigan State University and is a certified MT (ASCP). She has also pursued graduate coursework in business administration. She has over 30 years' experience in science education through her work as a medical technologist, microbiology equipment sales manager and representative, environmental educator, and science festival coordinator.
In her spare time Truhn is the vice president of the Harris Nature Center Foundation, Okemos, MI, and is a docent for the MSU 4H Children's Garden programs. Her professional interests include promoting science literacy through informal science learning and connecting the public to nature.
---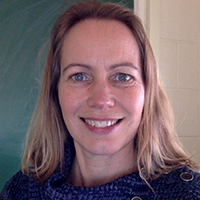 Alexa Veenema is associate professor in behavioral neuroscience in the Department of Psychology and Neuroscience Program at Michigan State University. She studied biology (specialization in neuroscience) at the University of Groningen, the Netherlands. In 2003, she received her Ph.D. in neuroscience at the University of Groningen, The Netherlands with Dr. Jaap M. Koolhaas and Dr. E. Ron de Kloet as her advisors. She did her post-doctorates in the lab of Dr. Inga D. Neumann at the University of Regensburg in Germany and in the lab of Dr. Geert de Vries at the University of Massachusetts at Amherst.
In 2010, Dr. Veenema was appointed assistant professor in the Department of Psychology at Boston College, where she received tenure and was promoted to associate professor in 2016. She was recruited by Michigan State University in 2017. Her lab aims to understand the neural basis of social behavior, using mice and rats to examine the roles of the neuropeptides vasopressin and oxytocin in the regulation of social behavior (social play, social recognition, social novelty, social reward) and how sex, age, and early life stress modulate social behavior. Findings will shed light on typical and atypical human social functioning as observed in, e.g., autism spectrum disorder.
Veenema was awarded two postdoctoral stipends (from the Bavarian Research Foundation to do research in Germany and from the German Research Foundation to do research in the USA), a NARSAD 2010 Young Investigator Grant (from the Brain and Behavior Research Foundation), and an NSF Career Award. Her lab is funded by NSF and NIMH.
---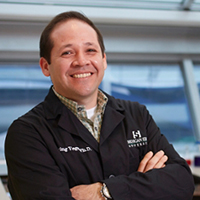 Irving E. Vega obtained his undergraduate degree in biology from the University of Puerto Rico-Mayaguez Campus, where he was an NIH Minority Access for Research Careers (MARC) Fellow. He continued his research training in the Department of Cell Biology and Neuroscience at the Graduate School of New Brunswick, Rutgers University, earning his Ph.D. He then proceeded to a postdoctoral fellowship in the Neuroscience Department at Mayo Clinic Jacksonville, where he developed his research career focusing on the identification of proteome changes associated with the accumulation of pathological tau proteins in neurodegenerative disorders such as Alzheimer's disease. As a graduate student and postdoctoral fellow he was supported by different fellowships, including NIH-NRSA F31 and F32.
In 2005, Dr. Vega established a research team as a faculty member in the Department of Biology at the University of Puerto Rico-Rio Piedras Campus. In 2014, he transferred his research program to the Department of Translational Neuroscience at Michigan State University.
In addition to mentoring graduate students who have successfully completed their Ph.D., Vega also has dedicated his career to developing training programs for undergraduate students in order to increase diversity in the field of neuroscience. His dedication and commitment to mentoring the next generation of researchers, especially those from underrepresented ethnic groups in science, is based on his own experiences and serve as the basis for a productive research career. In his spare time, he can be found in outdoors activities, from skiing to kayaking.
---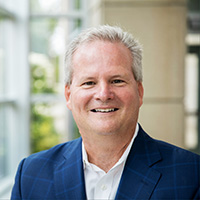 Jeff Wesley serves as the executive director of Spartan Innovations, Red Cedar Ventures, and Michigan Rise. All these entities are subsidiaries of the Michigan State University Foundation (MSUF). Prior to joining MSUF, in 2018, Mr. Wesley was the CEO of Two Men and Truck International, the largest international franchise moving company. During his tenure he and the company received an A plus ranking by Franchise Grade, a 93 CEO Glassdoor rating, a place on "Crain's Detroit Business Coolest Places to Work" list, an Inc. 5000 award, national recognition as a leading franchise system, and a Franchise Times Top 200 Franchise System award. Wesley also received personal recognition as a top franchise executive nationally.
He has served as the President of Accu Bite Dental Supply, an Inc. 100 company that was acquired by a Fortune 500 company. He led this early startup to a recognized leading national full-service dental distributor.
Wesley began his career as an audit manager at Deloitte. He has had significant experience in leading and scaling private companies to record success and has contributed to several startups throughout the state providing mentorship, coaching, operational experience, and startup capital. He has also been an angel investor for over 15 years and currently is a member of the Capital Community Angels and the Michigan Angel Fund. He was previously a vice chairman for the Lansing Economic Area Partnership and has served on various economic and community boards. He is currently an observer and board member of several boards, including Greenmark BioMedical, AvidHrt, and AR Utility. He is a frequent judge and speaker at events related to leadership, franchising and startups.
---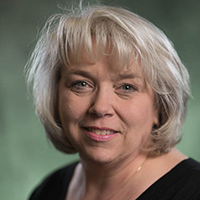 Cheryl Williams-Hecksel is on the faculty of the MSU School of Social Work. She is a licensed clinical social worker and has been with the School of Social Work since 2006. Prior to joining the faculty at MSU, she spent more than 25 years in clinical and administrative roles in public and private child welfare and mental health agencies. Her work focuses on workforce development and capacity building in community agencies through partnerships with university social work programs.
Ms. Williams-Hecksel is on the staff of the National Child Welfare Workforce Institute (NCWWI), where she serves as coordinator of the university partnerships team. This institute, funded through a cooperative agreement with the Children's Bureau of the U.S. Department of Health and Human Services, promotes organizational interventions focused on developing and retaining a diverse and effective child welfare workforce by supporting partnerships among public and tribal child welfare programs and schools of social work.
Additionally, Williams-Hecksel is the coordinator of the School of Social Work's Evidence Based Trauma Treatment Certificate. In addition to preparing students for trauma informed evidence based social work practice, this certificate program partners with community agencies across Michigan to support and build their capacity to implement evidence-based practices. In addition to creating internship sites that support student learning, the project also has an impact on community agencies' ability to serve those in most need of trauma treatment in their communities.
---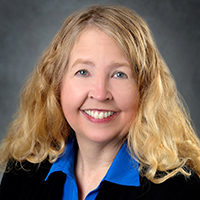 Angela K. Wilson is the John A. Hannah Distinguished Professor of Chemistry and Associate Dean for Strategic Initiatives in the MSU College of Natural Sciences. She has served as Division Director (head) of the NSF Division of Chemistry from 2016-2018, responsible for nearly $1B in research and infrastructure investments across the nation. She has spoken at many universities about effective strategies for NSF grants, including NSF CAREER awards. She received an NSF CAREER award in 2003.
---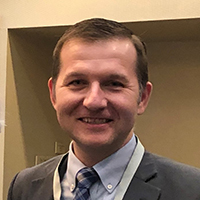 James Yake is director of health, safety and nutrition at the Genesee Intermediate School District. He is responsible for a number of the district's initiatives around school safety, climate and mental health. These include active assailant training, school violence prevention, mental health promotion, threat assessment, and many others. He has procured more than $45 million in grant funds to support these initiatives for schools in the community. He is a former science teacher with a B.S. and master's from Michigan State University and is currently in the last year of his Ed.D. at Michigan State.
---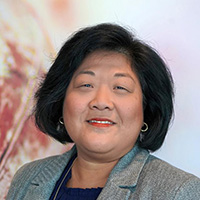 Kyan D. Zeller is the senior director, corporate relations, University Advancement, Michigan State University. She leads a team that secures resources to support the students, faculty, and community of Michigan State University through engaged partnerships with corporations. She joined Michigan State University in 2006, first as the assistant director for corporate relations and then as the associate director of corporate relations, working across the university's colleges and programs.
Prior to her current role, Ms. Zeller was the associate director of development and corporate and foundation relations at the Broad College of Business, where she maintained a portfolio of individual alumni and donors as well as corporate and foundation donors. She has over 20 years of fundraising and nonprofit experience in higher education, international and world affairs education, mental health, and the arts. She earned her B.A. in history from Hillsdale College and an M.A. in nonprofit organization management from Case Western Reserve University.