ATTENTION: FACULTY, ACADEMIC STAFF, AND GRADUATE STUDENTS
Thursday, March 23, 2023
10:00 a.m. - 11:30 a.m. | Zoom
---
Interested in learning how to create new arts and cultural community-engaged partnerships? Are you new to using creative activities for community-engaged social change? This workshop on the spoken and written word will introduce you to faculty colleagues and their community partners who have created equitable partnerships with impact.
The teams will each explain the project origins, mutually beneficial outcomes, lessons learned, strategies for sustainable collaboration, and unexpected outcomes. Attendees will learn the basics about community-engaged creative activities, including definitions, partnership building, and community engagement practices.
Panelists will also present how they are sharing their research experience in publications, presentations, performances, exhibitions, digital formats, etc. Participants will be able to join a growing network of campus colleagues who are leading innovative arts and cultural creative community-engaged partnerships.
Panelists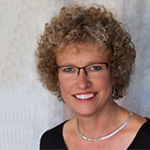 Associate Professor of Literacy and Curriculum
Department of Teacher Education
College of Education
Laura Apol's presentation will focus on her collaboration with Rwandan colleagues ("companions") using writing to help facilitate healing among survivors of the 1994 genocide against the Tutsi. In particular, she will explore how her own poetry (Requiem, Rwanda; Michigan State University Press, 2015) and scholarship (Poetry, Poetic Inquiry and Rwanda: Engaging with the Lives of Others; Springer International, 2021) grew out of and was shaped by this partnership.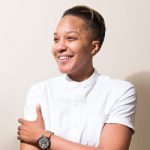 Spoken Word Artist
Community Engagement Manager, CoLab Studio
MSU Museum
Natasha Miller's presentation will focus on her collaboration with the Detroit Institute of Arts using poetry and art to acknowledge and cope with grief after experiencing loss. The core of this presentation will feature Natasha reading from her first full length manuscript Butcher, a collection of poems about loss, identity, grief, and healing. Butcher was inspired by the Science of Grief work done in collaboration with the DIA.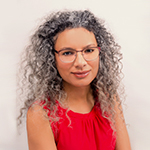 Director, Center for Poetry
Assistant Professor, Residential College in the Arts and Humanities
Lauren Russell and Chris Martin, co-founder of Unrestricted Interest, an organization dedicated to helping neurodivergent learners transform their lives through writing, will discuss their collaboration on the October of 2020 virtual event "Neurodivergent Poetics: Four Nonspeaking Autistic Poets Reinvent Language."
---
Video of the Presentation