This virtual speaker series focuses on community-engaged research theory and practice that pursues the dismantling of structures of oppression and addresses issues of diversity, equity, inclusion, and justice. Leading scholars and practitioners will share how they advance the cause of social justice through their community-engaged research and pose critical questions for us to improve our own scholarship and practice.
---
Upcoming Talks
March 1, 2023
12:00 – 1:00 p.m. EST
Location: Zoom
Registration deadline: February 28, 2023
Coming into Consciousness: Rethinking Community Engagement in the Wake of Pandemics
Informed by the stewardship and activism that has guided the formation and ongoing work at the intersection of 38th and Chicago in South Minneapolis where George Floyd's life was taken in May of 2020, this talk explores the possibility for a redefinition and new approach to partnerships in community-engaged work. Centering community voice, strategies for mutual aid, and a commitment to social justice, Mitchell considers how higher education community engagement can be an active contributor to building more just and equitable futures.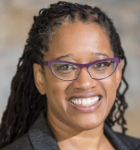 Tania D. Mitchell
Associate Professor, Department of Organizational Leadership, Policy, and Development
Coordinator of Graduate Programs in Higher Education
University of Minnesota
Tania D. Mitchell is an associate professor and coordinator of graduate programs in higher education at the University of Minnesota. An internationally recognized scholar of community engagement, her research focuses on service-learning as a critical pedagogy to explore civic identity and leadership, social justice, student learning and development, race and racism, and community practice. She interrogates practices in higher education that aim to contribute to a more just world. Her scholarship has been published in numerous books and journals and she is the editor of four books, including: Educating for Citizenship and Social Justice: Practices for Community Engagement at Research Universities (Palgrave Macmillan, 2018), the Cambridge Handbook of Service Learning and Community Engagement (Cambridge University Press, 2017), and Black Women and Social Justice Education: Legacies and Lessons (SUNY Press, 2019). The recent special issue of the Michigan Journal of Community Service Learning, titled "Centering Social Justice in the Scholarship of Community Engagement" that she co-edited with Tabbye Chavous of the University of Michigan, was just named the 2022 Publication of the Year by the International Association for Research on Service Learning and Community Engagement (IARSLCE).
---
April 11, 2023
11:00 a.m. - 12:00 p.m. EST
Location: Zoom
Registration deadline: April 10, 2023
Building Relationships in Community Engagement Through Invitations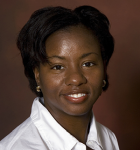 Kiesha Warren-Gordon
Professor, Department of Criminal Justice and Criminology
Director, African American Studies Program
Ball State University
This session introduces and explores the concept of invitational validity, which is conceptualized as the extent to which decolonizing/co-decolonizing methodology and other methodological frameworks seek to create space for researchers to engage with Indigenous and marginalized communities to which they do not belong. Authentic, reciprocal friendships lead to invitations to enter spaces that are not organically ours and allows us to collaborate with communities regarding the creation of questions and determining the who, how and why that we seek answers to those questions.