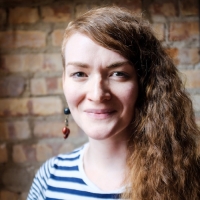 Jeana-Dee Allen is an award-winning educator, photojournalist, creator, and active community leader. She holds positions as a professor of practice in the School of Journalism and an academic specialist in Experiential Learning in the College of Communication Arts and Sciences Dean's Office. Her work intersects storytelling, creativity, and human-centered design.
---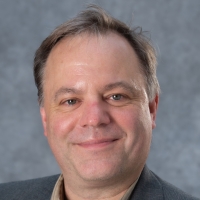 Dr. Dirk Colbry is a curriculum specialist in the Department of Computational Mathematics, Science and Engineering (CMSE). An alumnus of MSU, Dr. Colbry has a Ph.D. in Computer Science and his principal areas of research include machine vision and pattern recognition, specializing in scientific imaging. He also does research in computational education and high performance computing. From 2009 until 2015, Dr. Colbry worked for the Institute for Cyber Enabled Research (ICER) as a computational consultant and as director of the High Performance Computing Center (HPCC). Dr. Colbry collaborates with scientists from multiple disciplines including engineering, toxicology, plant and soil sciences, zoology, mathematics, statistics, and biology. Dr. Colbry designs and teaches a wide range of courses, including: professional skills (communication, teamwork and leadership), introduction to computational modeling, microprocessors, artificial intelligence, scientific image analysis, compilers, exascale programming, and courses in programming and algorithm analysis. Most recently, Dr. Colbry has designed and taught the CMSE495 data science capstone course, where students apply computational and engineering approaches to solve problems for community partners (industry, non-profits, and public organizations). This course will be offered every year, providing a hands-on, real-world, internship-like experience for our students.
---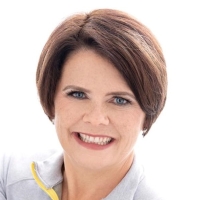 Dr. Michelle Emerson-Lewis is an assistant professor of Criminal Justice. She has been teaching since 1999 in the disciplines of criminal justice and sociology. She currently teaches undergraduate and graduate courses at MSU. Dr. Emerson-Lewis has included service-learning and experiential learning projects in her classes for over 20 years. Additionally, she has successfully incorporated community engaged learning components in virtual formats.
---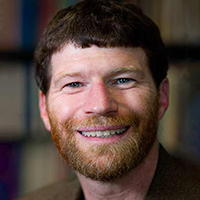 Dr. Stephen P. Gasteyer is an associate professor of Sociology at Michigan State University. His research focuses on community development, environmental justice, and the political ecology of landscape change, with specific attention on food, energy, water, and public health. Recent research has addressed food access and the impacts of urban greening in small U.S. cities, alternative energy and community action, environmental equity in access to water and sanitation, and water governance. Dr. Gasteyer was a 2015-16 Fulbright Scholar at Birzeit University, Ramallah, Palestinian territories. Dr. Gasteyer's previous positions include: assistant professor of Human and Community Leadership Development at the University of Illinois (2005-2008); research and policy director at the Rural Community Assistance Partnership in Washington, DC (2002-2005); research consultant on issues of global water governance (2001-2002); UNAIS project worker on agroecosystem research at the Applied Research Institute Jerusalem, and the Palestine Institute for Arid Lands and Environmental Studies, Palestinian territories (1993-1996); and program associate for the Committee on Sustainable Agriculture, World Resources Institute (1991-1993). He was a Peace Corps volunteer in Mali from 1987 through 1990. He received a BA from Earlham College in 1987 and a Ph.D. in Sociology from Iowa State University in 2001.
---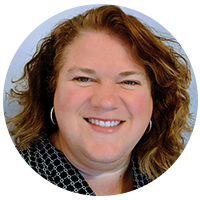 Dr. Bess German (she/her/hers) has worked at the Honors College longer than most of our students have been alive, but is no less passionate about working with college students than she was 24 years ago! Her responsibilities include admissions; diversity, equity and inclusion; student affairs; and scholarships for incoming and newly admitted students. Bess also co-teaches a first-year seminar on social inequity with a community-engaged focus and advises several student groups. She is committed to an Honors College that is welcoming and inclusive to all of its members and those who aspire to membership, with interest in the success of all including first generation students, students of color, LGBTQIA+ students, and international students. Bess earned a psychology degree from Kalamazoo College, a master's degree in college student development from Bowling Green State University, and a doctorate in higher education from Michigan State University.
---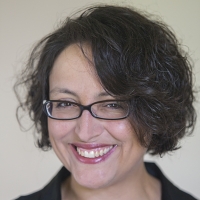 Dr. Pilar S. Horner is an associate professor of Social Work at Michigan State University. A qualitative researcher, her research interests include health disparities with regards to access of care, and quality of life issues among Latinos, undocumented families, refugees, and immigrants. Her research looks at how culture influences health outcomes for disadvantaged populations, especially concerning processes of migration.
---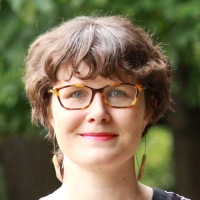 Dr. Ellie Louson is a learning designer at MSU's Center for Teaching and Learning Innovation, formerly the Hub for Innovation in Learning and Technology. She leads the Spartan Studios project to support interdisciplinary, experiential, community-engaged teaching at MSU, and she is a faculty mentor for the Hub grad fellowship which introduces grad students to collaborative academic work that connects different parts of campus. She also is part of the faculty in the History, Philosophy, and Sociology of Science teaching faculty at MSU's Lyman Briggs College. She is originally from Montreal, Canada.
---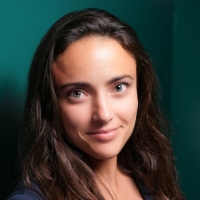 Dr. Grace Pregent (she/her) is an associate director of the Writing Center at Michigan State University and affiliate faculty in Global Studies. She is the co-director of the Community Writing Center at the East Lansing Public Library and leads the "Community Literacies in Canada" education abroad program.
---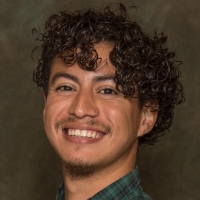 Cristian Alejandro Lambaren Sanchez is from Mexicali, B.C., Mexico. At Michigan State University, he works as an academic specialist – advisor for the Office for Experiential Learning in the College of Social Science. He teaches Community Engaged/Service Learning courses, coordinates Study Away and Education Abroad programs, and advises undergraduate students on co-curricular experiences. Cristian implements critical social justice education in his courses/programs and underscores the importance of self-care practices to students' learning, self-efficacy and critical/analytical thinking. Cristian engages with the local community by coaching a youth soccer team for the Lansing Soccer Club. He recently started serving on the Board for All of the Above Hip Hop Academy, a local non-profit focusing on youth development, empowerment, and cultural advancement. Cristian comes from a family where service to the community is part of their identity; he loves to share his Nana's words, "si no sirves para la gente, no sirves para nada," which loosely translates to, "if you don't serve the people, you are useless."
---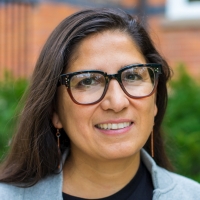 Dr. Estrella Torrez is an associate professor in the Residential College in the Arts and Humanities at Michigan State University. Her scholarship centers on critical pedagogy, civic engagement, multicultural education, Indigenous and Latinx education and sociocultural literacy. Dr. Torrez is a Gates Millennium Scholar, being awarded the prestigious award during its inaugural year. She attended The University of New Mexico, receiving an MA with dual concentrations in Early Childhood Multicultural Education and Bilingual Education, and a Ph.D. in Educational Thought and Sociocultural Studies with a concentration in Bilingual Education. As a child, Torrez attended specific schools for migrant children until, at the age of twelve, she began working alongside her parents and grandparents in the fields. Later, she taught within the same migrant educational system, eventually working for the Office of Migrant Education in Washington, DC. In 2009, Torrez co-founded the Indigenous Youth Empowerment Program (IYEP), a program serving urban Indigenous youth and families in Michigan. She presently serves as IYEP's co-director and facilitates an afterschool program for youth in Kindergarten through twelfth grades, as well as organizes a summer cultural camp for 65 urban Indigenous youth. From 2011-2013, Dr. Torrez served as a commissioner on the Metropolitan Detroit Truth and Reconciliation Commission, where she was charged with interrogating structural racism embedded in housing, education, and criminal systems. She is currently the co-facilitator for the Latinx Leadership Program, serving 9th through 12th grade Latinx youth in the Lansing area. Torrez has co-taught five experiential-based university courses on Latinx and Indigenous issues in Mexico and the U.S. Southwest, as well as two intensive courses in Puerto Rico with Dr. Yomaira Figueroa.